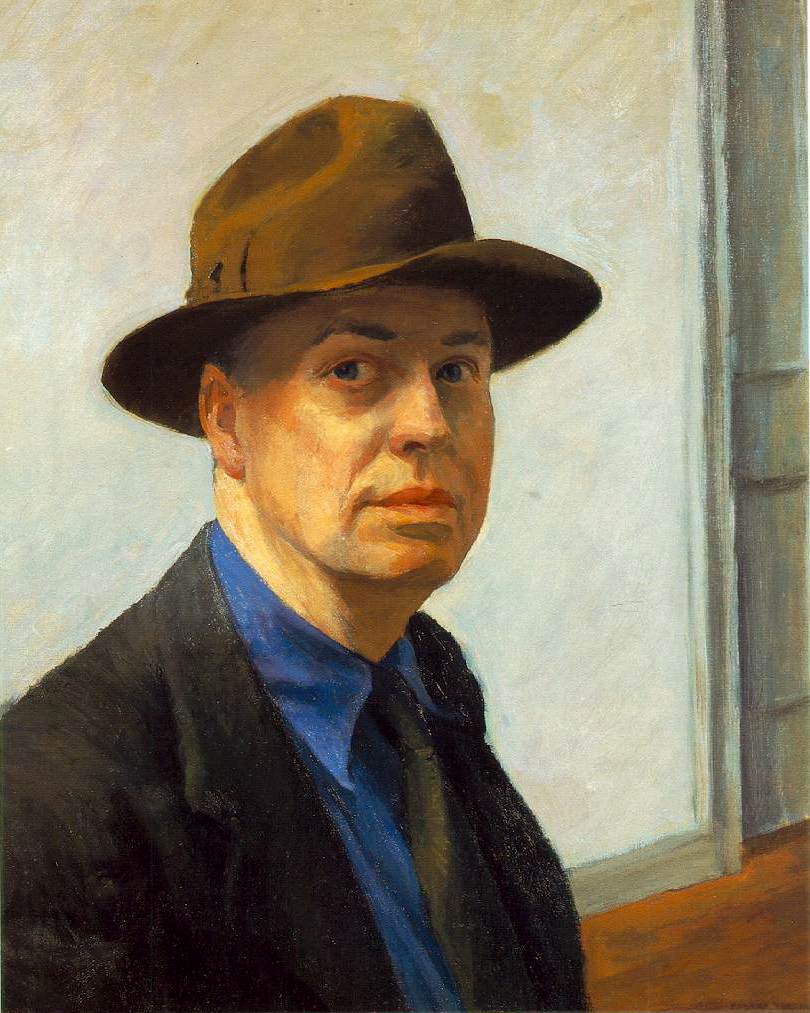 Edward Hopper is our artist of the month! This American artist was born in Nyack, New York in 1882. He was a great student and began painting at age 5! He attended the New York Institute of Art and Design and was inspired by the light and
architecture
of American cities! He painted the everyday things that he saw in the places he visited, such as restaurants, offices, gas stations, movie theaters, and hotels. Hopper made
sketches
of actual sites but most of his
compositions
were created in the
studio
. He was less concerned about recording reality exactly as he saw it, than about communicating a mood or feeling. Many of his works create a sense of loneliness and
isolation
that he felt was part of life in the United States.
This month, tudents will be analyzing his painting entitled 'Nighthawks' (see image below) and looking for shapes (an element of art). Questions to ask while studying the painting are:
What kind of shapes did the artist use?
How are the shapes used in the painting?
Students will also be encouraged to draw a picture inspired by the artist's use of shapes. For more information about Edward Hopper, click
here
! To see a video about places in New York City that inspired Hopper's paintings, click
here
!